iPhone 7: Coming in 2016 - Mac Rumors
What We Expect
Contents
What We Expect
No Headphone Jack
Design
Wireless Charging
iPhone 7 vs. iPhone 7 Plus
Part Leaks
Beyond the iPhone 7
iPhone 7 Timeline
The iPhone 7 won't be released until the fall of 2016, so it's still several months off. Apple's current flagship devices are the iPhone 6s and the iPhone 6s Plus, released to the public in September of 2015. Though we have months to go until the iPhone 7 launches, rumors have already been trickling out, giving us some details on what we might see when the device is released.
Apple has used an alternating "S" naming formula to mark years where the iPhone does not receive a major redesign since the debut of the iPhone 3GS in 2009. Releases have been as follows:
2007
- iPhone
2008
- iPhone 3G
2009
- iPhone 3GS
2010
- iPhone 4 (new design)
2011
- iPhone 4s
2012
- iPhone 5 (new design)
2013
- iPhone 5s
2014
- iPhone 6 and iPhone 6 Plus (new design)
2015
- iPhone 6s and iPhone 6s Plus
The next-generation iPhone is expected to be
called the iPhone 7
. 2015 marked an "S" iPhone upgrade year that introduced new features such as an improved camera and a better processor, but 2016 will bring an even-year upgrade that will likely include an
all-new iPhone design
.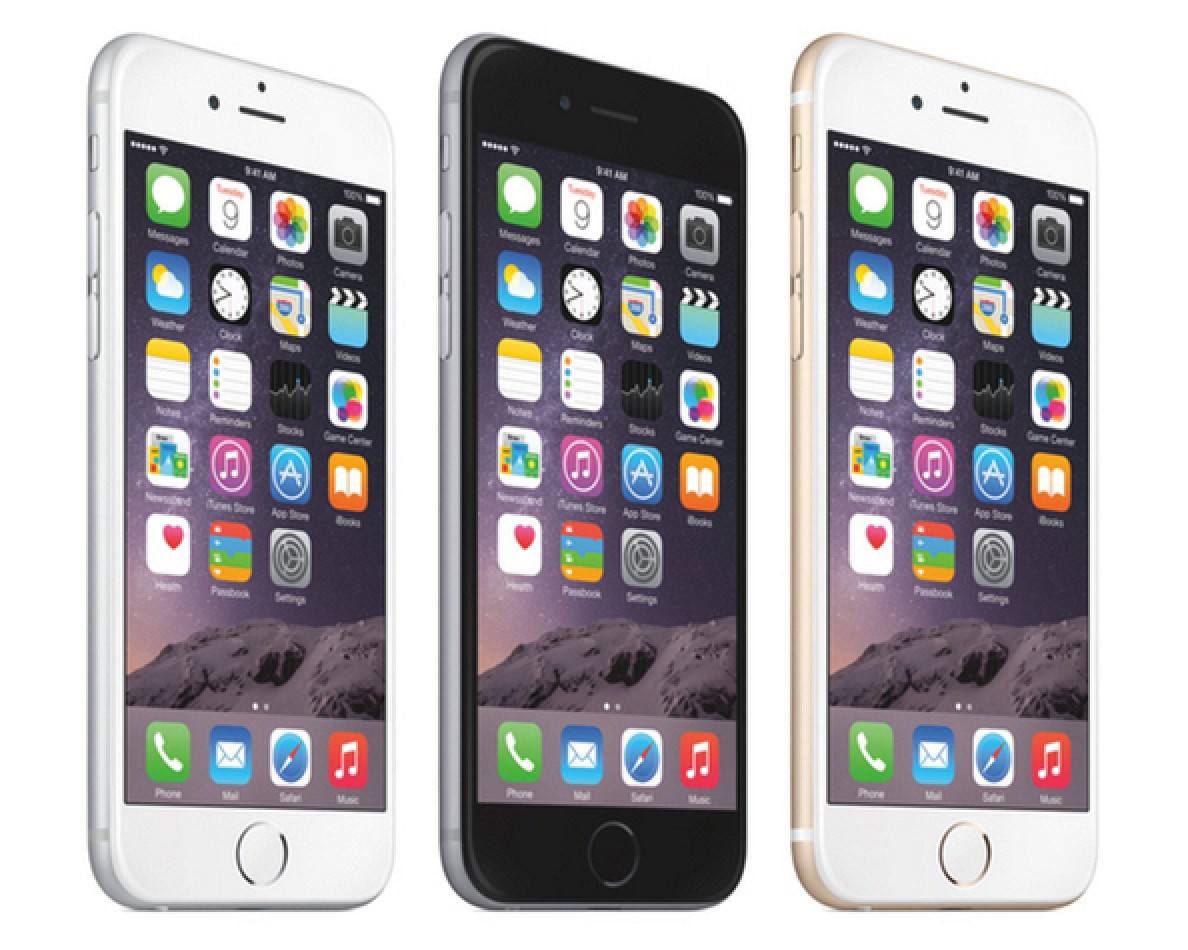 Apple Iphone 7
Apple's 2014 iPhone redesign brought the iPhone 6 and the iPhone 6 Plus
Apple is said to be working on finalizing the iPhone 7 design so we don't know exactly what it will look like, but we can speculate that Apple will continue on its path of introducing more powerful, efficient devices that grow thinner with each design iteration. The iPhone 7 and iPhone 7 Plus are expected to include
next-generation A10 processors
produced by TSMC.
It's likely Apple will continue releasing
two versions
of each iPhone, so we may see an iPhone 7 and an iPhone 7 Plus in 2016. Apple may stick to 4.7- and 5.5-inches, or take the opportunity to further refine screen sizes, shifting the dimensions somewhat to match the company's design vision for the updated phones. The iPhone 7 and 7 Plus are expected to feature the same 3D Touch feature introduced with the iPhone 6s.
Apple is rumored to be aiming to make the iPhone 7
as thin as the 6.1mm iPod touch
, mainly through the
removal of the 3.5mm headphone jack
. Eliminating the headphone jack will give Apple more internal space for other components, and Apple will also keep the device slim with the continued use of in-cell panels and TFT-LCD display technology.
With no headphone jack, wired headphones will connect to the iPhone 7 using its Lightning port and Bluetooth headphones will connect wirelessly. Apple is rumored to be working on Lightning-equipped EarPods to sell alongside the device.